Cusco Tours popular program takes you to the most important Inca sites of Cusco, the Sacred Valley & Machu Picchu. From the archaeological ruins of Cusco including Sacsayhuaman Kenko, Pucapucara & Tambomachay. A trip to the famous Sacred Valley, Pisac Market and the massive fortress of Ollantaytambo. A trip would not complete without the scenic train ride to the fabled of Machu Picchu site hidden deep in the Andean mountain.
Summary of nights: 05 days, 04 nights: Cusco Tours; Sacred Valley & Machu Picchu.
Accommodation – Enjoy the elegance and excellent amenities of Peru's best classical hotels.
Cusco – Visit one of the most important Cities of Peru.
Sacred Valley – A great way to spend your day visiting the wonderful and important places of the sacred valley of the Inkas.
One of the world's greatest Vistadome train journeys – Aboard in one of the greatest train ride to Machu Picchu.
Machu Picchu – Explore Machu Picchu the Lost City.
This Cusco Tours 4 nights itinerary includes:
•  All Private Airport Transfers
•  All Ground and Trains Transfers
•  Private guides and vehicles
•  1 night of Hotel Accomodation in Machu Picchu
•  3 nights of Hotel Accomodation in Cusco
•  5 Daily Breakfasts
•  2 Lunches (1 in the Sacred Valley and 1 in Machu Picchu)
•  1 Dinners: Dinner Show in Cusco
•  1 Half Day Private Tours:
•  Cusco tours with visit Koricancha Temple, Sacsayhuaman Inca Fortress, Tambomachay .
•  2 Full Day Private Tours:
•  Pisac Market and Ollantaytambo Inca Fortress tour, Chinchero Market.
•  Machu Picchu tour on Vistadome Train
•  Guided Tour at Machu Picchu
•  All taxes
* Sample prices displayed in this Cusco Tours. Do not include international and domestic airline tickets as per itinerary and ALL airline-related taxes and fuel surcharges and are per person, based on double occupancy, and are dynamic in nature.
Prices do not include insurance or delivery charges which are optional and customizable by the traveler. Prices do not include fees for carry on or checked baggage which can add up to $120 per ticket on a roundtrip flight. It also does not include any entrance fees or visa fees that may be charged at international airports. Some cities may charge local taxes that can only be collected by hotel at destination.
Prices were accurate at the time we posted them. Sample prices were for a specific travel date and specific departure airport, as indicated. Your prices will vary according to departure cities and travel dates. We do not control prices (airlines and hotel reservation systems do). Prices may change dynamically and at times significantly numerous times during any given day.
[box]Day 1- Cusco: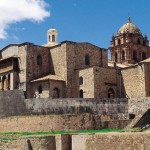 Upon your Arrival in Cusco, the ancient capital of the Incas, we greet you at the airport and transfer you to the hotel, brief orientation about our Cusco Tours and a cup of traditional coca tea to assist in the acclimation to the 11300 ft. in the Inca Capital of Cusco.
In the afternoon Cusco Tours of the city include: the Colonial and Inca sites of The Cathedral, Qoricancha (temple of the Sun, the most important of Inca ceremonial sites). Later you will continue to the most important site of Sacsayhuaman, Tambomachay, Qenqo and Puca Pucara. We return to the hotel.
[/box]
[box]Day 2- Sacred Valley: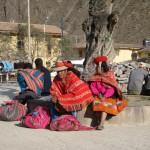 After breakfast we travel by private vehicle through the Sacred Valley of the Inca. Later on, you will have the opportunity of visiting the lively local Ancient Pisac market where many of the local Indians sell their hand made textiles. 
For lunch you will have the chance to eat a buffet lunch at the local hacienda restaurant with traditional Andean foods and music. We continue to Ollantaytambo the major Inca fortress. Probably built by the great Inca ruler, Pachacuti in the 1460s, it was the site of Hernando Pizzaro's defeat by Manco Inca in 1536.
Constructed of finely cut polygonal stones and rhyolite blocks, the fortress and nearby town represent the best of Inca architecture and construction. Large worked blocks, some weighting as much as 100 tons were quarried from a site more than a thousand vertical feet above the valley floor using a technique of pecking with hammer stones, then skidded down and across the Urubamba river several kilometers to the temple site. Inclined ramps were built to raise the blocks several hundred feet up hill to the construction area. Return to the hotel. (Breakfast and Lunch)[/box]
[box]Day 3- Cusco • Machu Picchu: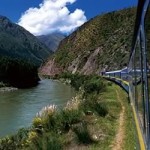 Early in the morning after breakfast we pick you up at your hotel and take you to the railway station for the tourist class train to Machu Picchu. The train journey from Cusco to Machu Picchu is a highlight of any trip to the Andes.
The 3 hours journey takes you through a changing landscape. The train passes through extensive areas of terracing dotted with the ruins of Inca fortresses. Bisecting this are still-visible sections of an ancient, long-abandoned highway adopted by the muleteers of the late 19th century, who used it to travel between Cusco and the rubber plantations of the Amazon lowlands.
We'll descend 1300 meters through the Sacred Valley of the Incas and follow the Urubamba river until the final stop at Aguas Calientes. This afternoon we have free time to visit this small town of Aguas Calientes. Lunch for this day is by your own. (Breakfast)[/box]
[box]Day 4- Guided Machu Picchu • Cusco: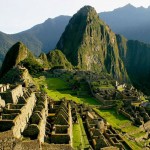 Early breakfast and we'll take the 20 minute bus ride up to Machu Picchu, perched 600 meters above the river. Our guide will explain you the history and the myths that surround this archeological wonder Machu Picchu, the famous lost city of the Inca is one of the most magical and mysterious places on Earth! Stand 2,430m above sea-level in the middle of a tropical mountain forest.
In an extraordinarily beautiful setting, it was probably most amazing urban creation of the Inca Empire at its height, its giant walls, terraces and ramps seen as, if they have been cut naturally in the continuous rock escarpments. Constructed from precisely sculptured granite blocks carefully joined with the projecting exposed stone of the surrounding mountain, the site may well be the finest architectural achievement of the new world.
Afterwards we take the bus for your return to the Aguas Calientes for lunch. Then we will take the train back to return to Cusco. After your arrival in to the Cusco train station transfer to the hotel (Breakfast/Lunch)[/box]
[box]Day 5- Cusco: Today our staff will transfer you to the airport for you departing flight out. En of our Cusco Tours service (Breakfast)[/box].
Best Western Andes de America


The Best Western Los Andes de America is located 2 blocks from the Main Square of Cusco city. Our hotel combines colonial architecture with modern infrastructure. We provide a high quality and personalized service, we manage environmentally responsible processes and we promote the sustainability of our tourist activities.

 

Santuario Hotel Machu Picchu

Visitors to Machu Picchu will enjoy their stay at the Hostal El Santuario Hotel. The hotel boasts salon, boutique, restaurants, room service and dry cleaning and laundry among its services and amenities. Book your room now at Hostal El Santuario Hotel in Machu Picchu via our secure online booking form. The first step is to enter and submit your travel dates in the spaces provided.

 
Ask us about booking your international flights at our special preferred rates, arranging pre and post-journey hotel nights.
There are many travel Agencies in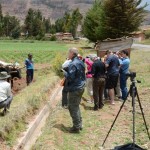 Peru, offering different packages in a considerable range in quality,  reliability, and price.  As one of the pioneers of commercial adventure travel in Peru, we are very proud of our record of environmental and social leadership. 
We set the standard of quality among full-service outfitters.  Sun God Peru®  has been awarded Best Adventure Travel Agency by the Peruvian Ministry of Tourism every year since 1980.  The award recognizes the high standards that our guides, staffs, and other employees consistently attain.  When purchasing your Peru tours services from overseas agents, be certain you are buying the services operated by Sun God Peru®.  Accept no substitutes!
WHY CHOOSE SUN GOD PERU
Whatever type of trip you take, you'll benefit from the expertise we've earned leading Peru tours since 1980. Travelers and industry guidebooks praise our experience, reliability, and attention to detail, which all combine to create adventures and treks that you'll never forget.
Discover for yourself the warmth and generosity of the Peruvians who welcome you to their land with grace and enthusiasm.
     
CLIMATE  
The city has a semi-dry and cold climate. The annual average maximum temperature is 19.6ºC (67.3ºF) and the minimum is 4.2ºC (39.6ºF). The rainy season starts in November and ends in March, and it is the time when the mountains are covered in green. Between June and July is the time of the intense cold (heladas) even with occasional snowfalls.
        
Reservations to: info@sungodperu.com
TOLL FREE: USA: 1-8666-175066; CANADA: 1-8669-270286; UK: 0-8082-342367
24 hours: +51-084-984103410 NEXTEL:114*5013
Head Office Cusco: T: +51 (84) 232765; F: +51-(84) 232765
Office is open Mon-Fri 9:00am to 1:00pm and 3:30pm to 7:00pm. Sat. 9:00am to 1:00pm
www.sungodperu.com
Nobody shows you Peru, like we do…